Bangla translations homepage
Bangla translations on the web (Bengali to English)
This is a website for looking at translations from bangla to English. Some books with annotations.
Translation Books with commentaries / extended excerpts
Books without excerpts
Banerjee, Tarasankar (Tārāśankara Bandyopādhyāya); Lila Ray (tr.);
Ganadevata (The Temple Pavilion)
Pearl Publications: India Book House, 1969, 260 pages
+FICTION INDIA BENGALI TRANSLATION


Banerji, Bibhutibhushan; T.W. Clark (tr.); Tarapada Mukherji (tr.);
Pather Panchali: Song of the road
Rupa 1990 (UNESCO 1968), 336 pages
ISBN [0948924063 diff-edn]
+FICTION INDIA BENGALI TRANSLATION


Chatterji, Bankim Chandra; Marian Maddern (tr.); Soumyendra Nath Mukherjee (tr.);
The Poison Tree: Three Novellas
Penguin 1996, 400 pages
ISBN 0140252193, 9780140252194
+FICTION INDIA BENGALI TRANSLATION


Chaudhuri, Sukanta; Satyajit Ray (intro);
Select nonsense of Sukumar Ray
OUP India 1987
+POETRY TRANSLATION BENGALI NONSENSE


Das, Jibananda; Chidananda Dasgupta (tr.);
Jibananda Das: Selected Poems
Penguin 2006
+POETRY BENGALI TRANSLATION CLASSIC [Manohar Book Svc 08nov rs120]


Devi, Mahasveta; Lila Majumdar (tr.); Judhajit Sengupta (ill);
Ek-kori's dream
National Book Trust, 1976, 63 pages
ISBN 8123701543
+FICTION BENGALI TRANSLATION INDIA YOUNG-ADULT


Devi, Maitreyi;
Tagore by Fireside
Rupa 2002
ISBN 8171677258 (?7274)
+BIOGRAPHY TAGORE LITERATURE BENGALI TRANSLATION


Dimock, Edward C. (trans.); Denise Levertov; Anju Chaudhuri (ill);
In Praise of Krishna: Songs from the Bengali
Doubleday Anchor 1967, 95 pages
ISBN 038507073X
+POETRY BENGALI VIDYAPATI TRANSLATION


Ghosh, Shankha, Sujit Ghosh (tr.); Subhransu Mitra (tr.);
Gandharva Poems (orig bAnglA: Gaandharva kabitaguchchha)
Paschimbanga Bangla Akademi 2003
+POETRY BENGALI TRANSLATION [akademi coll st 20%]


Nasrin, Taslima / Ashim Chowdhury;
Love poems of Taslima Nasreen
Rupa 2004
ISBN 8129104288q
+POETRY TRANSLATION BENGALI INDIA BENGALIDESH


Ray, Satyajit;
Unicorn Expedition and Other Fantastic Tales
E.P. Dutton 1987
+FICTION BENGALI TRANSLATION SCIENCE-FICTION [betterworld 3.73 07sep]


Tagore, Rabindranath;
Four chapters
Rupa 2002 105 pages [gift AC]
ISBN 8171676324?
+FICTION BENGALI TRANSLATION


Tagore, Rabindranath;
Gitanjali
UBPSD
+POETRY TAGORE BENGALI TRANSLATION


Tagore, Rabindranath;
The Gardener
Macmillan 1919/1988, 126 pages
ISBN 0766182827, 9780766182820
+POETRY BENGALI TRANSLATION


Tagore, Rabindranath; Ketaki Kushari Dyson (tr.);
I Won't Let You Go: Selected Poems
UBS Publishers Distributors (P) Ltd UBPSD 1994
ISBN 8185273987
+POETRY SINGLE-AUTHOR TAGORE BENGALI TRANSLATION CLASSIC


Tagore, Rabindranath; William Radice (tr.);
Selected Short Stories
Penguin, 2000
+FICTION BENGALI TRANSLATION


Tagore, Sir Rabindranath;
Sacrifice and Other Plays
Macmillan, 1943, 256 pages
ISBN 0766182843 [diff]
+DRAMA BENGALI TRANSLATION

Update
Site created by amit mukerjee
: Mar 20, 2009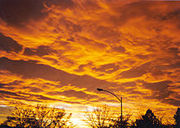 Notifying Visitors of Site Enhancements
Another idea for my home page's text is notifying visitors about the enhancements I put on my site. For example, I want visitors to sign my guestbook or fill out my survey Form E-mailer to answer questions about my site, my business, or my site's topic.
Need some extra help building your site? Here are some topics that may be helpful.
Customizing and Personalizing My Site
I might not want a large amount of text on my home page if I want to guide visitors toward my other pages. Instead of text, I can add photos or interesting links. One of the first things I would want to do is choose a template that reflects what my site is all about. Colors and themes are a great way to reinforce the message and purpose of my site.
Behind the Scenes of My Home Page
Even if I don't put much text on my home page, it's a good idea to include hidden tools that will help me promote my site, so people other than my friends and family actually see it. For example, I could add meta tags, which are hidden codes that allow search engines to find my site. I could also install stats and a counter so I know how many people are visiting. If not many are visiting, submitting my site to search engines will guide more traffic to my site.